The Worlds Premier Comedy Distribution Company & Grill
Laugh.com offers comedy distribution services featuring audio recordings and audiovisual works of comedy and music performances, live and not alive (download and streaming), including scalable revenue tracking and royalty reporting services. We also offer computer software to facilitate the delivery of recorded music and comedy performances. And, if you act now, you get an ice crusher!
Try our new comedy technology by clicking here. You'll regret it.
"The On Comedy" Series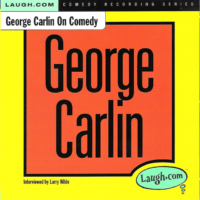 Laugh.com has arranged for some of the world's leading comedians to share their knowledge of Stand-Up Comedy and their theories about how to make people laugh. You will not find another comedy series of this magnitude. These recordings are funny and informative, and a must for anyone serious about their comedy. Give it a try!